Hey kids, teens (and parents)!  Thank you for helping to raise your voices for the horses who need our help today.  We at WBF believe that change starts with you.  You are the voices of tomorrow who can leave a lasting legacy for the horses of today.
There are so many ways you can help!  Check out some of our campaigns, programs, and fun events below.  Watch our website and make sure you're on the making list as we build out even more programs that are youth oriented.
Halt the Roundups
WBF Letter Writing Campaign
You can help to raise awareness for wild horses in a big way! Join our letter writing campaign now.
Follow these steps!
Write us a letter intended for your Congressmen, Senators, or even the President. You can use wording like "Dear honorable legislators…" "Dear President Joe Biden," or "Dear Madam Secretary"
In the letter, explain why you love wild horses, how they should be protected, and why you don't want to see them disappear. This is your generation, and these horses are supposed to be federally protected. Use your voice to stand up for them!
Hand write your letter on paper, type it and print it, or email it to WBF using the information below.
Personalize your letter. Make your unique voice heard by adding art, a drawing, or even a short story. Get creative!
Take a photo and post your letter to your social media account, or your parents social media with their permission. Make sure to tag us and use the hashtags below!
Send your letter to WBF. We'll forward it on all the way to Washington D.C.!
SEND YOUR HAND WRITTEN LETTERS TO:
The Wild Beauty Foundation
15332 Antioch Street
#517
Pacific Palisades, CA 90272
#iStandWithWildHorses
Social Media Campaign
Join our social media movement. We are hoping to sweep the web in 2022 with our #istandwithwildhorses campaign to protect the wild horses and their families, who are slated for devastating helicopter roundups.
You can join us by spending just a few minutes advocating for wild horses!
Follow these steps!
On a piece of paper, cardboard, or another cool surface like your driveway with chalk— write the words "I Stand With Wild Horses."
Get creative! Personalize these words with drawings of horses, or other art! This should be unique to you.
Take a photo so that it features both the key words, and of course, you!
Upload it to your social media account, or your parent's social media account. Make sure, of course, to get permission if you are under the age of 18.
Tag the campaign with the hashtags below!
Encourage your friends to participate too!
USE THESE HASHTAGS!
#istandwithwildhorses #wildhorseteamwork #wildbeautyspirit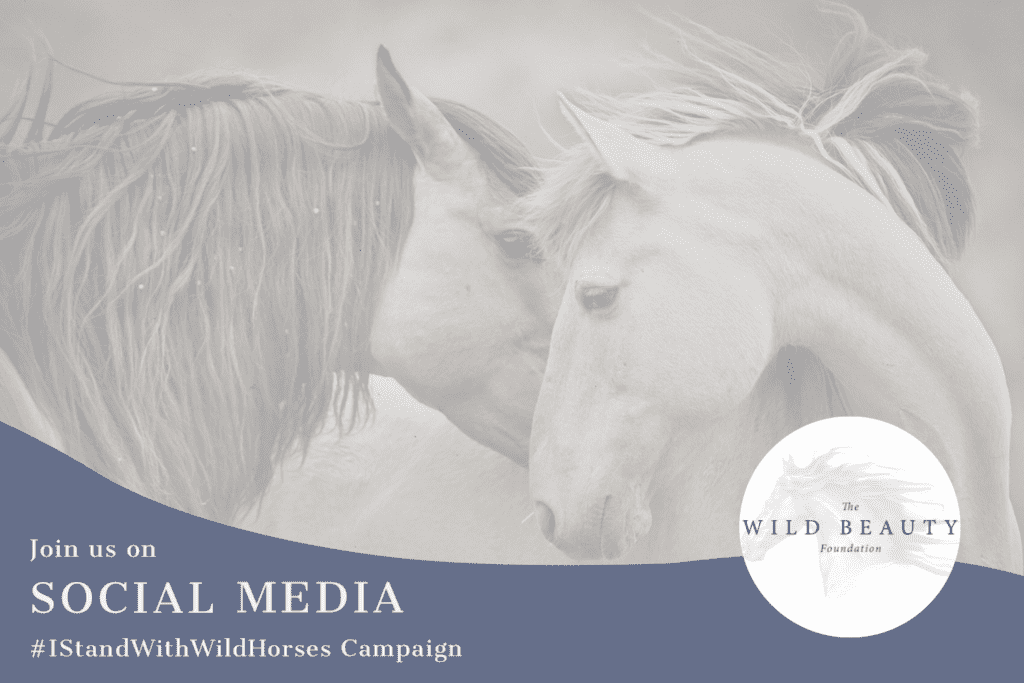 Instagram: @wildbeautyspirit 
Twitter: @WildBeautyHerd
Facebook: Wild Beauty Foundation
Watch WBF social media as well as the #istandwithwildhorses campaign page for your photo to be featured
Did you know that the founders of WBF made the 2020 Disney movie, Black Beauty? You can check out the trailer, along with content from our very own WBF documentary, a mustang mini-series, and more on the WBF Film Page.

WBF Short Story Competition
Do you want to raise your voice to help horses while being creative at the same time? Elementary students (ages 5-10), Middle grade students (ages 10-14) and High School students (ages 14-18) are invited to submit a short story for WBF's second annual Short Story competition!
2022's Theme: "Connection & Wild Horses"
Start thinking of your stories— and check out more information as we debut it on the Short Story Competition Page.
Winning stories will be read aloud by equine loving celebrities on our WBF social media, with Grand Prize Winners, and Four Finalists in each category will receive amazing prizes!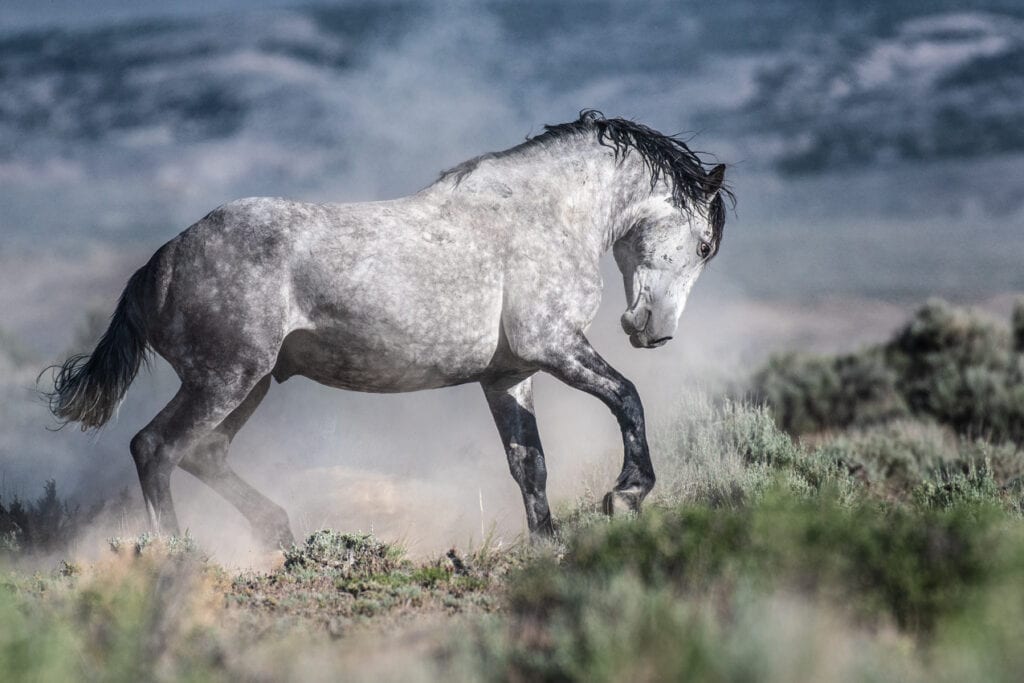 At the beginning of 2023 we will be launching a pilot program of our flagship program "Wild Horse Week" by partnering with select schools.  
Over the course of a week, kids and teens will learn all about horses— how they helped build our world, how equines influenced literature, and about the horses of today.
More information on this program will be announced in the coming months.  In the meantime, read more about the inspiration for Wild Horse Week— and how our program was originally inspired by the 1971 letter writing campaign to protect mustangs, led by "Wild Horse Annie" which swept the nation!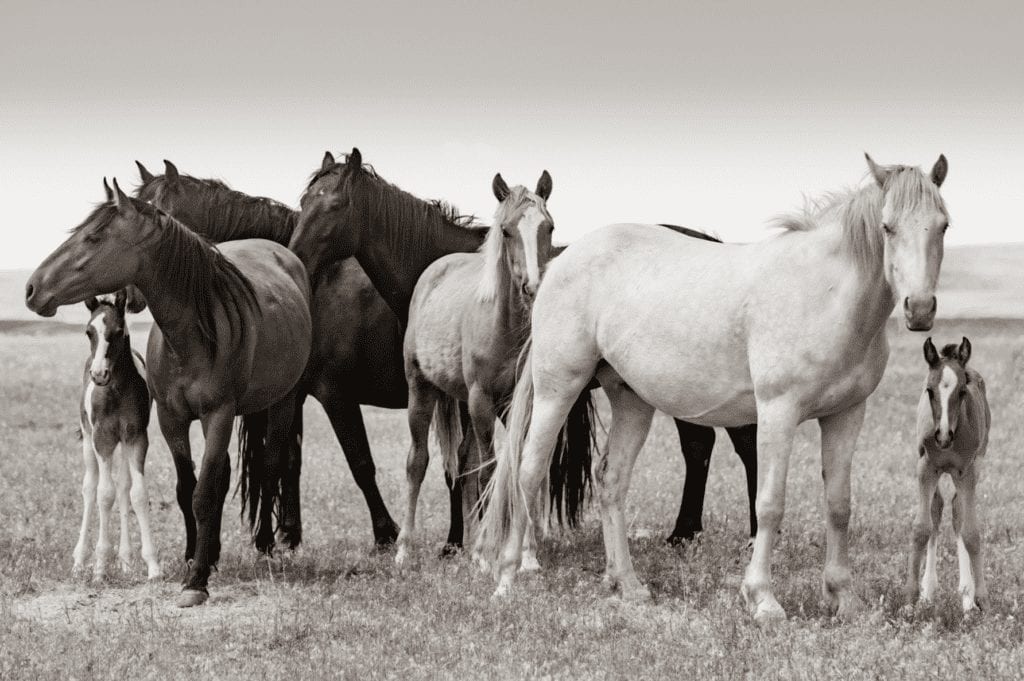 Want to Help Support WBF?
Every single dollar counts to help raise awareness or save horses in need!
Show your support by wearing an official WBF t-shirt, sipping your coffee from one of our mugs, or carrying a tote.  You can also help by hosting a fundraiser with your community, school, or workplace— the possibilities are endless!  You can make a donation through our website, too.