THIS WEEK IN WILD BEAUTY: December 17th, 2022
The Wild Beauty Foundation welcomes you to the thirtieth edition of our weekly newsletter!
Read the newest wild horse and burro focused headlines for the week of December 17th, 2022
A Still from Wild Beauty: Mustang Spirit of the West
The Wild Free Roaming Horses and Burros Act of 1971 Celebrates 51 Years
Fifty one years ago this week, groundbreaking legislation was passed to protect our nation's wild horses and the land that they call home. As a result of Velma " Wild Horse Annie" Johnston's campaign, school children wrote to their lawmakers and stood up against the inhumane treatment of wild horses. Officials were flooded with letters and drawings from young children who cared deeply about the beauty and freedom of these horses, leading them to pass The Wild Free Roaming Horses and Burros Act of 1971.
Unfortunately, we have found that this law has weakened over the last 50 years, leading to the BLM and other entities set out to protect wild horses discovering loopholes to exploit their protected lands. This is why The Wild Beauty Foundation, like many other advocacy groups, are taking a stand to amend the outdated act and grant our wild horses the protection they deserve once again.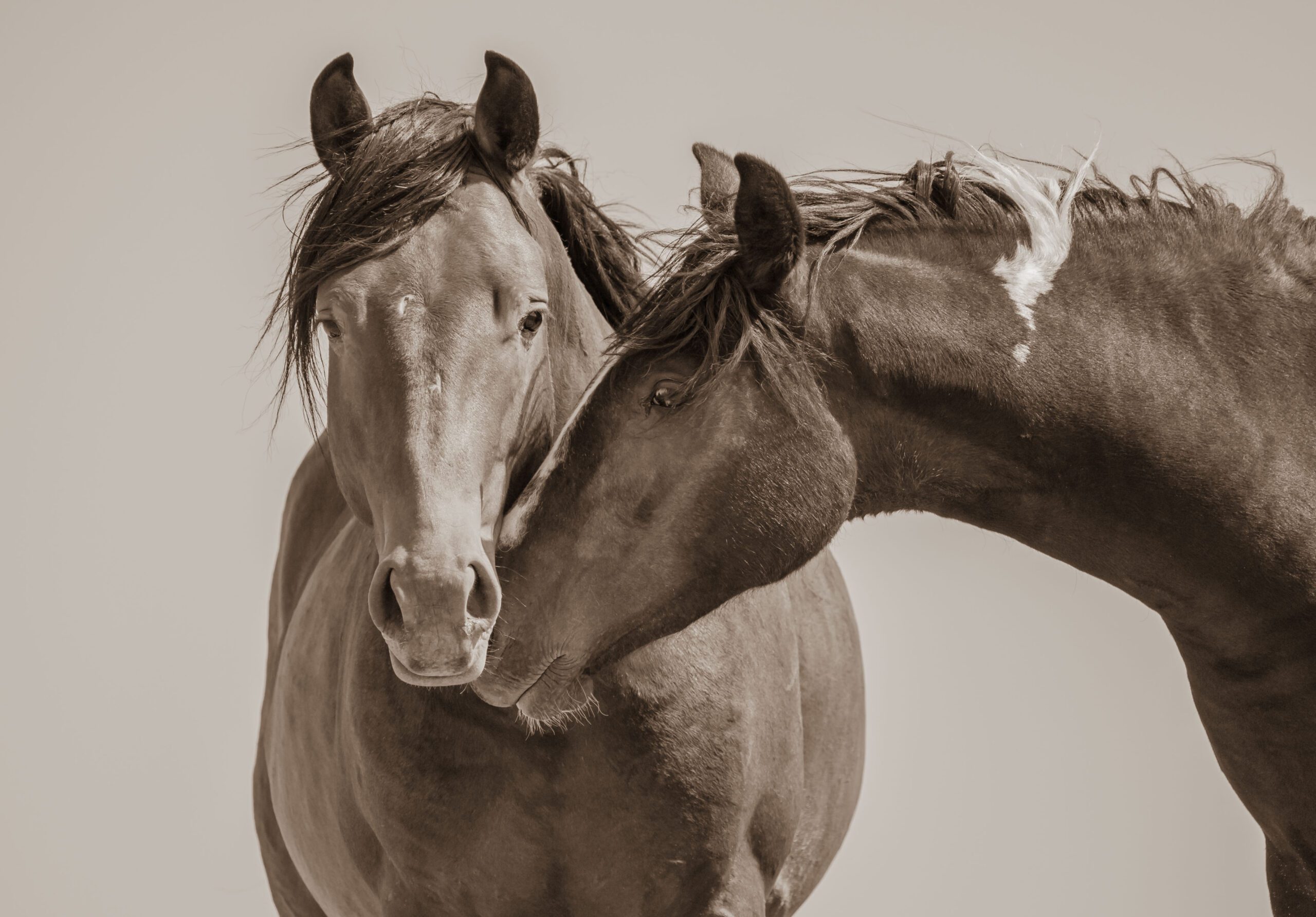 Apache Sitgreaves Forest to Roundup Remaining Alpine Wild Horses
On December 13th, Salt River Wild Horse Management Group posted a notice by the Apache Sitgreaves National Forest confirming that the remaining Alpine wild horses are set to be captured and sold without limitations to slaughter. The notice signed by Judith Palmer on December 6th, continues to recite the false narrative that the wild horses that have lived in the forest for hundreds of years are "unauthorized livestock" and have been abandoned by their owners. Considering that no one individual owns these horses, it is shocking that the Forest Service would consider them as such and allow them to be sent to auctions leading into the slaughter pipeline.
Advocates and wild horse lovers alike have shown their support for the Alpine wild horse herd this year by writing to their Members of Congress asking them to investigate the mass shootings of more than 40 wild horses within the forest. Not only this, but donations have poured in to bail the wild horses out of unsafe auctions and place them in secure homes and sanctuaries. We at WBF are encouraged to see the support of those who care about the Alpine herd and the protection of Arizona's magical wild horses.
We urge you to once again, write to your Members of Congress and local Arizona public officials and express the importance of keeping these horses wild. These beautiful creatures have done nothing to deserve this treatment, and should be able to continue their lives as they were born, wild and free. You can read the full notice by the Forest Service, here.
Just in Time for Christmas—Wild Beauty Art!
The Wild Beauty Boutique is excited to launch our exclusive artwork collection in three unique styles.  These pieces of artwork feature still images from the documentary, "Wild Beauty: Mustang Spirit of the West" and are available as canvas prints, museum-quality framed posters, and museum-quality unframed posters.
Each piece of artwork brings its own unique emotions, and will be a wonderful addition to any room in your home– as well as making a fantastic gift for the equine-loving friend or family member.
Check out our new Wild Beauty Artwork Collection in the Wild Beauty Boutique today!
Also, The Wild Beauty Foundation has a Fine Art Collection available.
These pieces are of exquisite quality, and printed on gallery-quality Dye Sublimated Aluminum, with only one Artist's Proof print available for each size.
Only a limited amount of each artwork will be sold in this line, so we encourage you to place your order for these exclusive pieces today!
Photo Credit: Erin Phillips
 Coming Soon: Winners of our 2nd Annual Short Story Contest
We received so many great submissions to our short story contest from kids and teens across the world this year and want to thank every child who used their creative voices to stand with wild horses. Our amazing judges have loved reading each of your stories and carefully selecting their top stories. The top 10 winners have officially been chosen and we look forward to releasing the names of the winners very soon! Watch our social media for announcements after the holidays; we are extremely excited to share these beautiful stories with the wild horse world.
Entries for this year's contest are currently closed, but to learn more about our annual short story contest, visit our website!
A Still from Wild Beauty: Mustang Spirit of the West
Wild Beauty: Mustang Spirit of the West Coming to the Utah Film Festival
Our documentary, Wild Beauty, will be screening at the Utah Film Festival this January, and we would love for you to join us! Dates and times have not yet been announced, but you can check our website often, as we will post as soon as details are announced!
Be sure to keep your eye on our social media for announcements of upcoming locations, as Wild Beauty makes its way around the festival circuit! To watch the teaser and find more information on upcoming screenings, visit our website.

Glimpse of Wild Beauty
It is nearly impossible to see where land and sky meet in this incredible, foggy image of a wild horse band by Sahna Foley.
A Quote to Graze On
"The most beautiful gift of nature is that it gives one pleasure to look around and try to comprehend what we see"
-Albert Einstein
As we celebrate the holiday season, let us not forget the beautiful free gift of wildness that can be found all around us.
Happy Holidays from Everyone at The Wild Beauty Foundation
Thank you for being a supporter of wild horses, and protecting the wild beauty of our world.
– The WBF Team
#istandwithwildhorses #wildbeautyspirit
Have an idea for a story or a tip for us?
Email [email protected]
Are you a wild horse photographer who would like your work featured in our newsletter or social media pages?
Email a ZIP or link to your photos, along with a short written approval to [email protected]!
Join Us On Our Journey.  We'd love to stand beside you.
WBF Facebook
www.facebook.com/wildbeautyfoundation
WBF Instagram
www.instagram.com/wildbeautyspirit
WBF Twitter
www.twitter.com/wildbeautyorg