THIS WEEK IN WILD BEAUTY: October 29th, 2022
The Wild Beauty Foundation welcomes you to the twenty fourth edition of our weekly newsletter!
Read the newest wild horse and burro focused headlines for the week of October 29th, 2022
Wild Beauty Takes Home Awards at DOC LA Film Festival
Our most recent screening of Wild Beauty was at the prestigious Los Angeles Documentary Film Festival (DOC LA), organized by the Parajanov-Vartanov Institute. DOC LA showcases stunning examples of documentary filmmaking in both world and American cinema. The festival was held last weekend, with Wild Beauty receiving two major awards. Ashley Avis was awarded Best Director and Kai Krause, for Best Cinematography. We are so proud to see the overwhelming response Wild Beauty is receiving on the film festival circuit; our wild ones deserve this spotlight.
Wild Beauty Producer, Richard Avis, attended the screening of Wild Beauty: Mustang Spirit of the West and hosted a Q&A following the film where audience members learned more about the plight of wild horses in our country. There were several wild horse advocates in the audience, and we thank them for attending and supporting Wild Beauty. We believe that initiating conversation about the cause is a great way to work toward solutions. This is why we at WBF urge you to advocate by using #IStandWithWildHorses to tell your stories of wild beauty. 
As Wild Beauty continues to make an impact in cities across the U.S. we would like to thank all of you who have supported this film and our mission to protect America's wild horses. 
This Week's News on the Alpine Wild Horses
Three weeks have passed since the massacre in the Apache Sitgreaves forest. Volunteers have found 38 horses dead, leaving 12 missing. Simone Netherlands of Salt River Wild Horse Management Group reports that horses from different bands are beginning to regroup and find safety in the surviving herd members after this tragedy.
The reward for information concerning the shooting currently stands at $35,000. We at WBF want to see the individual(s) responsible for this crime brought to justice, and that begins with contacting Arizona officials and expressing concerns. Wild horse advocates fear that these absolutely inhumane actions will continue to occur if we do not speak out and demand further investigation.
On October 26th, the Forest Service issued a press release regarding these events. In the statement, The Forest Service reports that they do not have investigatory jurisdiction over livestock in the state of Arizona. Unfortunately, due to the Forest Service's false narratives that these horses are feral, despite a history of living wild in the forest for hundreds of years, they are unable to follow through with proper investigation themselves. This is yet another reason that we must fight for the label of "unauthorized livestock" to be removed from wild horses on our public lands. Fortunately, the Apache-Sitgreaves National Forests have been supporting the investigation. Our wild ones deserve better protection and we can't reach this unless the Forest Service, the BLM, and the individuals benefiting from private interests are held accountable for their false narratives.
At this time, the Apache County Sheriff has not issued any updates on the investigation. We urge the county sheriff's office to speak publicly on the massacre against the Alpine wild horses, especially now that a public statement has been made by the Forest Service. The public deserves to be updated on how officials are handling this situation and what developments are being made.
In the meantime, you can continue to express your concerns for the safety of remaining wild horses in this area by contacting the Apache-Sitgreaves National Forest Supervisor's Office below:
Judith Palmer
30 S. Chiricahua Dr.
Springerville, AZ 85938
(928) 333-6280
or by contacting the Public Affairs Officer, Jeffrey Todd at
(928) 333-6263
We at WBF are frustrated with the Forest Service's lack of commitment to this investigation and we hope to see changes made as we continue to speak out.
Stone Cabin Wild Horse Complex Environmental Assessment Open for Public Comment
This week the BLM began accepting public comment on the environmental assessment proposed for the Stone Cabin Complex outside of Nye, Nevada. You can find the BLM's full press release here.
 This complex includes the Stone Cabin and Saulsbury Herd Management Areas that are home to approximately 930 wild horses. According to the proposed Environmental Assessment, the BLM plans to reduce the complex to a mere 404 wild horses total living on over 542,000 acres of public land. WBF supports that there is no scientific backing to the BLM's "Appropriate Management Levels" and most reflect low numbers that favor the desires of special interests, such as livestock grazing.
This Environmental Assessment also proposes the use of fertility control methods such as gelding and IUDs, which are irreversible and potentially damaging to natural herd dynamics. We believe that the only fertility control methods implemented must prove to be reversible, in order to prevent a complete eradication of wild horse populations across our west.
This Week's Call To Action
Submit a Public Comment on the Environmental Assessment of the Stone Cabin Complex
When given the opportunity, it is extremely important to express your opinions on how our wild horses are managed directly to the Bureau of Land Management. This is the best way to have your voice heard when it comes to future protection of wild horses.
You can help the Stone Cabin Complex wild horses by submitting a public comment concerning this assessment to the Bureau of Land Management, via their eplanning site. 
Additionally, you can send a written comment to:
Tonopah Field Office
P.O. Box 911
1553 South Main Street
Tonopah, NV 89049
or an email with "Stone Cabin Complex EA" in the subject line to:
The public review and comment period is open until November 23rd, 2022. We urge those passionate about protecting wild horses to contact the BLM and express their thoughts regarding this assessment. Data and information is highly encouraged to be included. We thank you, wild horses thank you. #IStandWithWildHorses
Ashley Avis Studies Wild Horses During the Production of Wild Beauty 
Wild Horses Grace Leading Entertainment Publication, Variety
We thank Variety for publishing a story on Wild Beauty: Mustang Spirit of the West this week. Wild Beauty director and WBF founder, Ashley Avis, spoke with Variety about how her research for Black Beauty (Disney+) lit the flame for her passion and dedication to saving America's greatest symbols of freedom.
Avis explains the importance of bringing wild horses into the spotlight and the ripple effects that she hopes follow the film's release. Through Wild Beauty: Mustang Spirit of the West, truths about wild horse management are revealed that prove to be shocking to those who care about our wild world. You can read the full article from Variety here.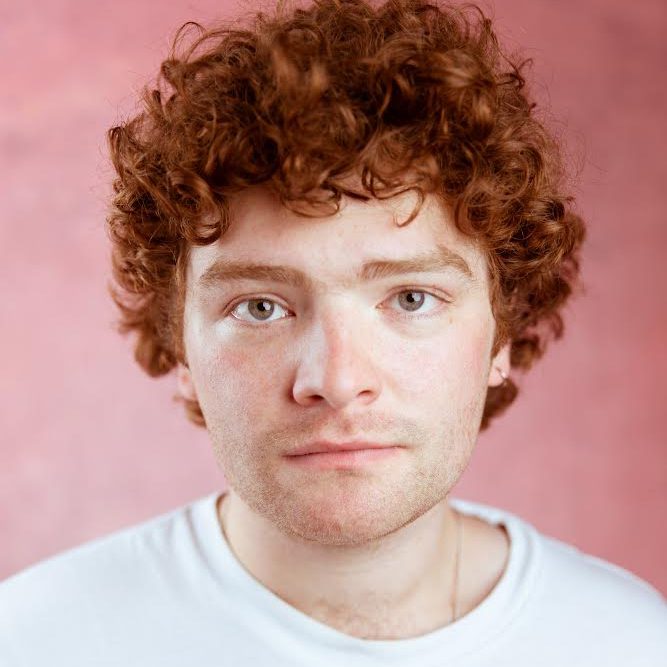 WBF's 2nd Annual Short Story Contest's Equine-Loving Celebrity Reader: Max Raphael
Joining us again this year for our Second Annual Short Story Contest as an Equine-Loving Celebrity Reader is actor Max Raphael!
Max began acting at an early age, starring in A Plague Tale: Innocence, Slaughterhouse Rulez, and School's Out Forever. He is best known for his role as James in Disney+'s Black Beauty. Max recently booked the role as Festus Creed in the Hunger Games prequel, The Ballad of Songbirds in Snakes that is set to be released in 2023.
We are excited to have Max read one of our winning stories this year and thank him for lending his voice to the wild horse cause.
Submit your writings soon; the deadline has been extended to November 15th, 2022!
Short Story Contest Reminder!
We have been receiving many wonderful submissions to our 2nd annual Short Story Contest over the last few weeks! We encourage you to get your entries in soon, you don't want to be late! All entries must be submitted by the extended deadline, November 15th, 2022 to be considered.
Our 2022 Short Story Contest theme is "Connection & Wild Horses". Make sure to do your research on wild horses and their interactions to give your writing authenticity. The creative possibilities are endless, and we look forward to reading all of your imaginative stories as we select a winner!
Winning stories will be read aloud by one of our amazing equine loving celebrities from tv shows and movies such as Black Beauty, Heartland, and many more! We also have a selection of exciting wild horse themed prizes for our grand prize winners and finalists, featuring books, jewelry, art, and gift boxes from our wonderful friends in the wild horse world!
You can find the contest rules and submit your own story on our official WBF Short Story Contest page. 
We at WBF thank you for standing with wild horses and using your creativity to champion for their protection.

Glimpse of Wild Beauty
Wild horses present themselves as walking shadows at sunset. Though beautiful at any time of day, the simplistic beauty of the outline of a wild horse is unmatched. Kimerlee Curyl captures this elegance in her photograph of four Outer Banks wild horses, titled "12th Night".
A Quote to Graze On
"
The farther we've gotten from the magic and mystery of our past, the more we've come to need Halloween

"
–
Paula Guran
As we celebrate Halloween, we reflect on the magic that surrounds us every day. Wild horses are truly magical and it's a mystery why someone would want to take their beauty away. Happy Halloween from WBF.
Thank you for being a supporter of wild horses, and protecting the wild beauty of our world.
– The WBF Team
#istandwithwildhorses #wildbeautyspirit
Have an idea for a story or a tip for us?
Email [email protected]
Are you a wild horse photographer who would like your work featured in our newsletter or social media pages?
Email a ZIP or link to your photos, along with a short written approval to [email protected]!
Join Us On Our Journey.  We'd love to stand beside you.
WBF Facebook
www.facebook.com/wildbeautyfoundation
WBF Instagram
www.instagram.com/wildbeautyspirit
WBF Twitter
www.twitter.com/wildbeautyorg