THIS WEEK IN WILD BEAUTY: September 10th, 2022
 This week, the BLM announced three reappointments to the National Wild Horse and Burro Advisory Board. This comes just less than a month before the advisory board is set to hold a meeting presenting recommendations on how to manage our nation's wild horses and burros. These members will serve another three-year term on the board and work alongside the BLM to develop management techniques for the animals. 
The first member reappointed to her second term is Ms. Celeste Carlisle. Carlisle's position on the board is in the category of Wild Horse and Burro Advocacy.  According to the BLM's press release, Carlisle has "more than 10 years of field biology and equine management experience, and currently serves as the Biologist and Science Program Manager for the wild horse sanctuary and advocacy organization Return to Freedom." In addition to this, Carlisle has a B.S. in equine animal science from Oregon State University and a B.A. in biology from the University of California. 
While we at WBF are encouraged to see the wild horse and burro advocacy position filled by a group with a focus on wild horse advocacy, we hope the BLM will eventually appoint a representative from a wild horse advocacy group that didn't play a part in the creation of the "Path Forward," the policy document that supports the agency's current campaign of mass removals and incarceration. WBF feels that the National Wild Horse and Burro Advisory Board needs to include advocates who support the humane management of wild equines on the range that doesn't include removing them to accommodate commercial livestock. We encourage advocates with expertise in wild horses and public lands, and who are committed to on-range solutions, to continue seeking appointments to the Advisory Board.
The second reappointment, also serving his second term, is Dr. Thomas Lenz. The press release states that Dr. Lenz has worked for over 40 years as an equine practitioner and is a leading expert in the field of equine sciences. He is also the founding chair of the Unwanted Horse Coalition. Lenz will be serving in the category of equine medicine. We are concerned with Dr. Lenz's many years of supporting the slaughter of horses and his continued opposition to the SAFE Act, which would protect American equines from being sold for slaughter in foreign meat plants for human consumption abroad. 
The final reappointment is Dr. Barry Perryman, a member also serving his second term in the category of public interest. The BLM release describes Perryman as "an accomplished writer and passionate advocate for responsible management of public lands. He teaches Rangeland Ecology and Management at the University of Nevada-Reno where he serves as the Department Chair for Agriculture, Veterinary and Rangeland Sciences, College of Agriculture, Biotechnology and Natural Resources. Perryman has earned a Ph.D. and a M.S. in Rangeland Ecology and Management from the University of Wyoming, and a B.S. in Agronomy from Abilene Christian University." Dr. Perryman is a vocal proponent of the mindset that labels wild horses and burros as "feral" and "invasive," and for mass roundups to accommodate cattle and sheep.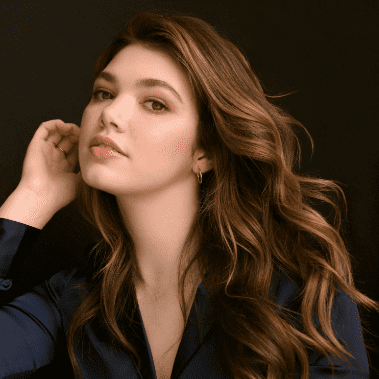 henrydallalphotography/PA Wire/Shutterstock
A Quote to Graze On
"When life seems hard, the courageous do not lie down and accept defeat;
instead, they are all the more determined to struggle for a better future."
–
Queen Elizabeth II
Wise words from Queen Elizabeth II as we at WBF mourn the loss of a passionate horse lover and advocate for equine welfare.
Thank you for being a supporter of wild horses, and protecting the wild beauty of our world.
– The WBF Team
#istandwithwildhorses #wildbeautyspirit
Have an idea for a story or a tip for us?
Email [email protected]
Are you a wild horse photographer who would like your work featured in our newsletter or social media pages?
Email a ZIP or link to your photos, along with a short written approval to [email protected]!
Join Us On Our Journey.  We'd love to stand beside you.
WBF Facebook
www.facebook.com/wildbeautyfoundation
WBF Instagram
www.instagram.com/wildbeautyspirit
WBF Twitter
www.twitter.com/wildbeautyorg