THIS WEEK IN WILD BEAUTY: November 19th, 2022
The Wild Beauty Foundation welcomes you to the twenty seventh edition of our weekly newsletter!
Read the newest wild horse and burro focused headlines for the week of November 19th, 2022
A Still from Wild Beauty: Mustang Spirit of the West
Wild Beauty: Mustang Spirit of the West is Coming to Minnesota
We are delighted to share that our documentary Wild Beauty will be coming to Minnesota in February as an official selection of the Frozen River Film Festival!
The Frozen River Film Festival runs from February 5-12, 2023 in Winona, Minnesota. While Wild Beauty's official screening date and time have not yet been released, be sure to check our social media often for updates. We are also adding additional locations and screening dates as we are able to share them. For those living in a state where Wild Beauty has yet to premiere, hold tight; we might be coming to you soon!
Those interested in attending should purchase tickets to the screening at www.frff.org . We can't wait for you to see the beauty of wild horses on the silver screen!
WBF's 2nd Annual Short Story Contest's Equine-Loving Celebrity Reader: Jack Graham
We would like to introduce you to our final Equine-Loving Celebrity Reader joining us this year for our Second Annual Short Story Contest, young actor Jack Graham!
Jack played Harry in Black Beauty for Disney+, and we are delighted to have him join us for the first time this year by reading one of our winning stories. We at WBF thank him for standing with wild horses.
The submission period has now closed for short stories, but keep your eye out on our social media as we bring you updates and winners in the coming months!
To learn more about our annual short story contest, visit our website!
A Still from Wild Beauty: Mustang Spirit of the West
 We at WBF are Thankful for You
As America celebrates the Thanksgiving holiday, we at WBF want to thank everyone who has joined the fight for our wild horses and tirelessly supported the cause. With the support of passionate individuals like you, Members of Congress are becoming more aware of the increasing threats that our wild horses are facing. Forward momentum of this cause is allowing more people to learn about and advocate for our beautiful wild ones, and this is only the beginning. Wonderful changes are occurring, and we can only hope that this continues to advance with more publicity of their plight.
We also want to thank those supporting Wild Beauty: Mustang Spirit of the West through its film festival run. The feedback we have received from audiences has been overwhelmingly positive, and we are so thankful that the film has been so well-received. We hope that the film continues to inspire children and adults to protect our greater wild world.
We at WBF are appreciative of everyone advocating for the protection and freedom of wild horses. This Thanksgiving, we are thankful for you.
#IStandWithWildHorses
– The Wild Beauty Foundation Team

Glimpse of Wild Beauty
Carol Walker captures an image of serenity as a pinto stallion overlooks his wild world in the Little Bookcliffs HMA of Colorado.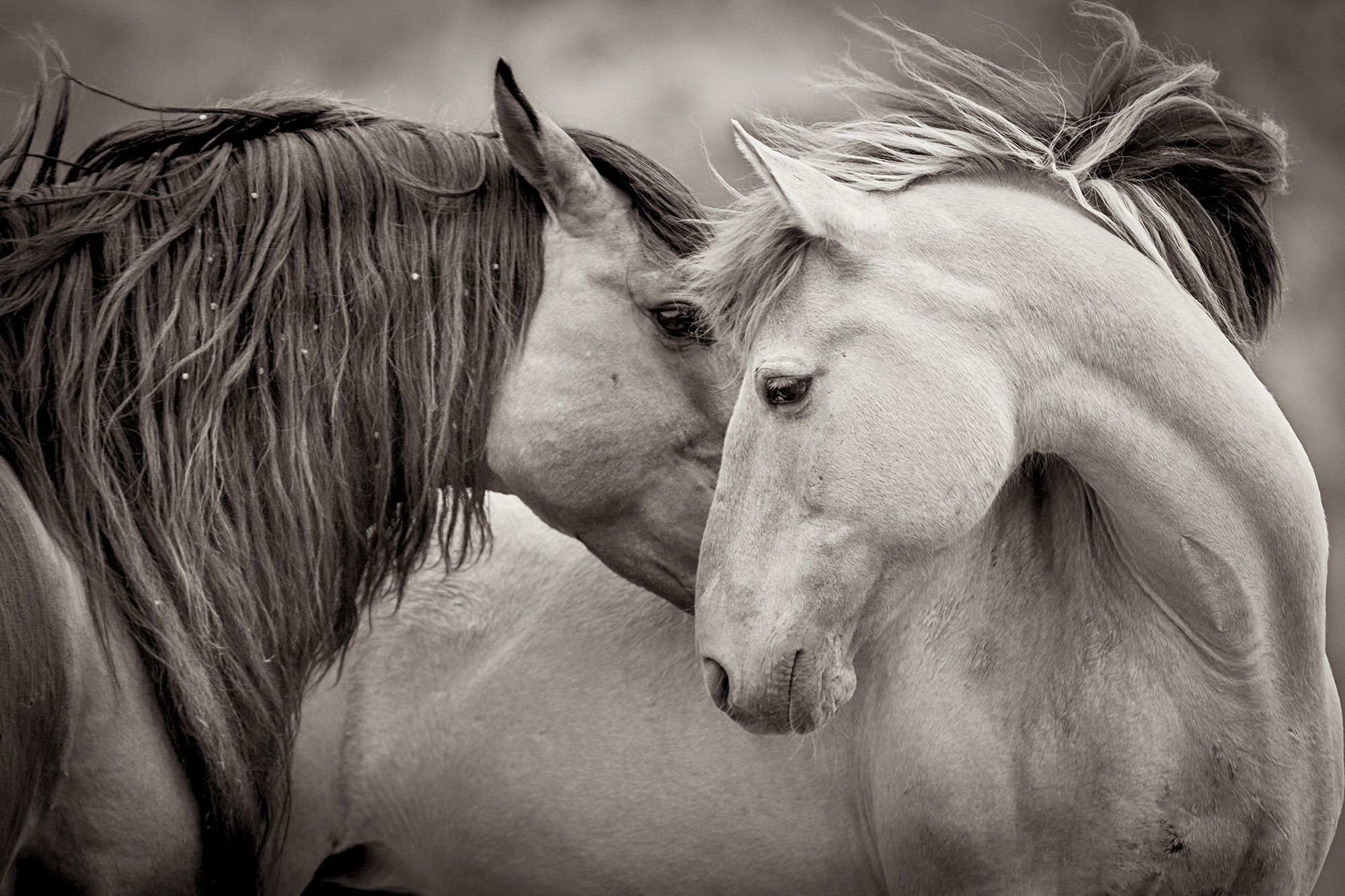 A Quote to Graze On
"Gratitude is the sign of noble souls"
-Aesop
When we begin to appreciate the little things, the confusing moments, the events that don't go quite as planned and every instance in between, we find growth in the wildness of life.
Thank you for being a supporter of wild horses, and protecting the wild beauty of our world.
– The WBF Team
#istandwithwildhorses #wildbeautyspirit
Have an idea for a story or a tip for us?
Email [email protected]
Are you a wild horse photographer who would like your work featured in our newsletter or social media pages?
Email a ZIP or link to your photos, along with a short written approval to [email protected]!
Join Us On Our Journey.  We'd love to stand beside you.
WBF Facebook
www.facebook.com/wildbeautyfoundation
WBF Instagram
www.instagram.com/wildbeautyspirit
WBF Twitter
www.twitter.com/wildbeautyorg