The Wild Beauty Foundation welcomes you to the twenty second edition of our weekly newsletter!
Read the newest wild horse and burro focused headlines for the week of October 15th, 2022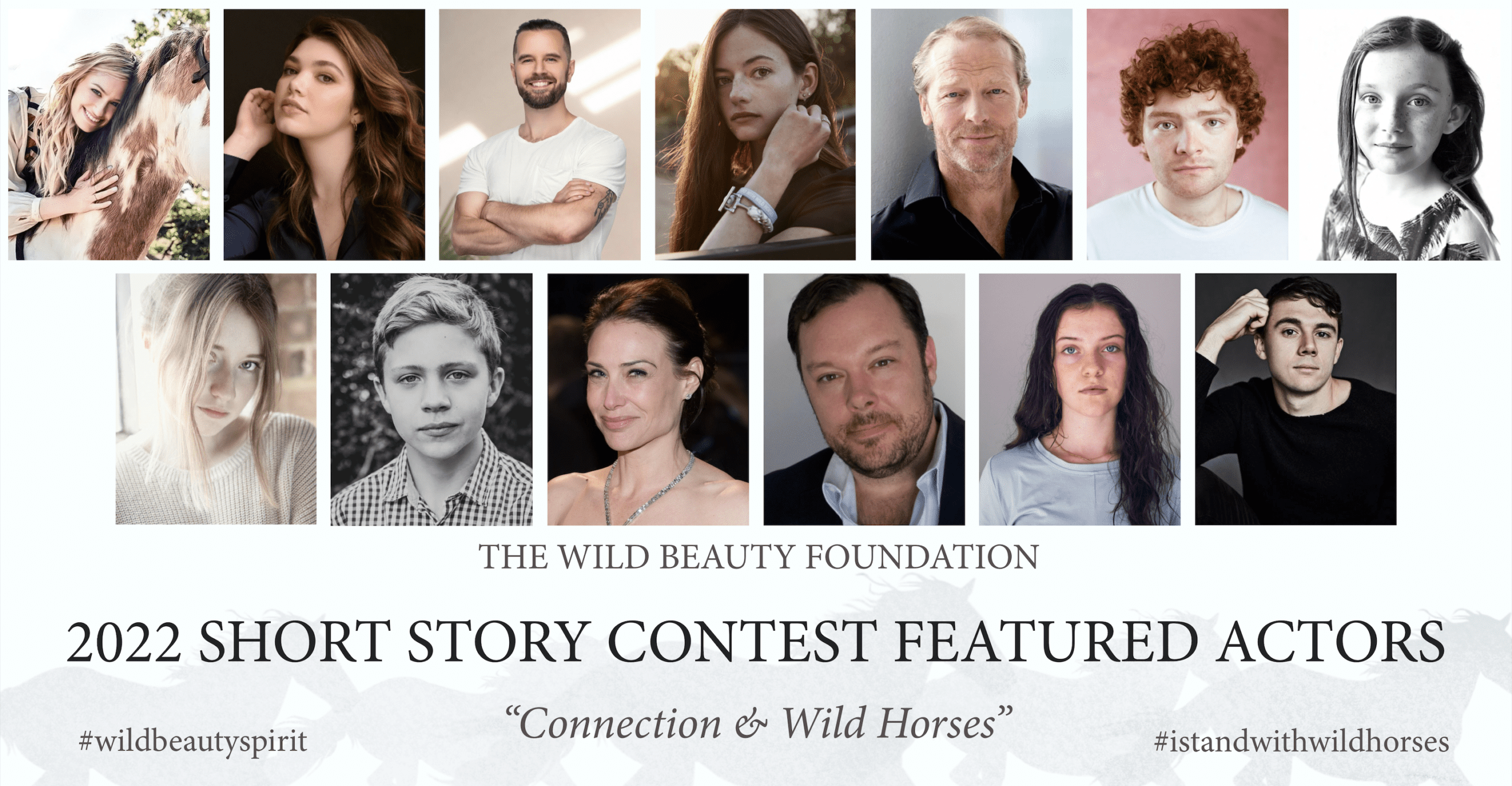 Our 2nd Annual Short Story Contest's Entry Deadline is Approaching!
Do you know a kid or teen who loves wild horses and enjoys writing creative stories? Tell them to enter our 2nd Annual Short Story Contest!
We have a little more than two weeks before entries close, so there is still time to submit your writing for a chance to win!
Our 2022 Short Story Contest theme is "Connection & Wild Horses", further illuminating the beauty of a wild horse bond. Write an original short story about the connection between two wild horses, a wild horse and a human, or any creative connection that a wild horse might form.
You could write about encountering a wild horse out on the range yourself, or focus on wild horse families. Your story could be in first person, like Anna Sewell's Black Beauty, or it could be third person.
The creative possibilities are endless. Make sure to do your research to learn about wild horses to give your story extra authenticity!
Once your story is complete, we encourage you to post about it on social media. Tag WBF and use our hashtags for a chance to get featured on our channels! The more you post, the more we can raise awareness for wild horses who need help today.
Winning stories will be selected by a delightful panel of judges and read aloud by one of our amazing equine loving celebrities! We also have a selection of exciting wild horse themed prizes for our grand prize winners and finalists, so be sure to get your stories in soon so you can be eligible to win!
You can read more about contest rules, and submit your own story on our official WBF Short Story Contest page.
We at WBF thank you for standing with wild horses and using your voice to champion for their protection. We thank you, wild horses thank you.
Updates on the Alpine Wild Horses
It has been a week since the horrific massacre of the Alpine wild horses. Since then, Salt River Wild Horse Management's official count has found 20 deceased horses, with 30 still missing. These horrible acts of brutality against our nation's wild horses must come to an end.
Those investigating this shooting suspect that there were multiple shooters and a driver, considering the amount of horses found deceased in one area. They believe the perpetrators knew the habits of these wild horses and used their knowledge to an advantage. It was also revealed that they illegally killed a bull elk on the property during the same time, even opening and closing cattle gates to access different areas of the forest.
A $25,000 reward is currently being offered for information leading to the conviction of the assailants. Advocates are currently on the ground monitoring the situation and searching for missing horses. We must not let these dangerous individuals get away with such a horrible attack on the wild ones of our country.
This Week's Call To Action
Write to Congress and Urge them to Stop the Massacre of the Alpine Herd, Investigate, and Bring Criminal Charges to those Involved.